Commercial Heating Services in Blaine, MN and surrounding areas
Serving the Twin Cities Metro and Surrounding Areas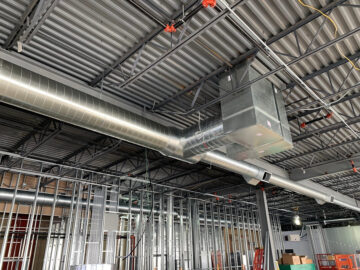 You should have a quality commercial heating system in place on your property if you expect your employees, clientele, and/or tenants to feel comfortable and be more productive in the wintertime. We have a selection for all of your commercial heating needs, including boilers, furnaces, and rooftop units. We carefully measure your property and ask you a lot of questions before installing or replacing a heating unit, and we are careful not to disrupt your business too much in the process.
Our repair and maintenance services see to it that your heating system continues to operate at peak efficiency and that you don't get so many complaints from the people on your property who expect you to provide a good environment for working, living, or conducting business. A commercial heating system that receives regular maintenance may last longer than one that does not. And once your heater needs repair, we can come out ASAP to fix it.
Air Mechanical, Inc. provides light commercial heating services in the Twin Cities and the surrounding areas. Contact us today for an appointment.