 Now Hiring HVAC Service Professionals, Installers, Helpers, & Electricians
Air Mechanical, Inc. is a family owned and operated Service and New Construction contractor specializing in Residential and Commercial HVAC, Plumbing and Electrical. Serving the metro area and surrounding communities since 1985, Air Mechanical, Inc. is proud to be the contractor of choice for service, repair or installation. Choosing a career with Air Mechanical, Inc. means you're joining a team of dedication and professional individuals all striving to be the best in their fields. We know that to have a great company, you need great people. That's why Air Mechanical, Inc. is committed to the welfare of their team. We offer a top wage and benefit package, consistent and quality training, career advancement opportunities and a fun and family oriented company culture worth celebrating!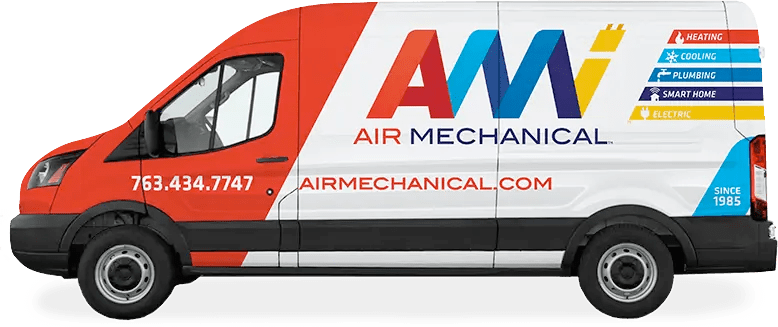 ---
Competitive Compensation Packages & Amenities
We believe that you should be paid for all of your hard work. We offer:
Up to $10,000 Sign On Bonus *
Medical Plan
Dental Plan
Weekly Pay
Life Insurance
401K Match
Paid Holidays
Paid Time Off
Paid Training
Bonus and Incentive Programs
*Depends on qualifications and position applied for.
---
Benefits and Perks
Air Mechanical, Inc. has been serving Minneapolis, St. Paul and the surrounding communities since we opened our doors in 1985. We are proud to provide our team members with outstanding benefits, customer service excellence, career development and training and a family friendly company culture.
Career Development & Training
We believe in helping our employees grow. That is why when you work with Air Mechanical, Inc. you'll be given opportunities to grow in your career path through continued education, support in earning certifications and ongoing training. Our goal is to make sure to empower our employees to do the best possible job and take pride in their work.
Family Culture
Working as a part of this team you'll be a part of the Air Mechanical family. This means an emphasis on teamwork and creating a fun, supportive, growth-oriented environment. We believe in supporting one another through celebrating our achievements and encouraging one another to strive for excellence.
Customer Service Excellence
When you are a part of the team it means being able to go above and beyond to provide the highest level of customer satisfaction possible. We are dedicated to creating innovative, individualized solutions for our customers and to performing those solutions with premium service, design and installation.
Great Benefits
Air Mechanical, Inc. knows that employees who are well taken care of are better able to take care of our customers. That's why we offer great benefits to all of our team members. This includes medical and dental benefits, a 401K match, paid holidays and paid vacation time to name a few. Didn't see what you're looking for?
Please submit your open application here for consideration.