Do I Need a Pipe Replacement If I Have a Leak?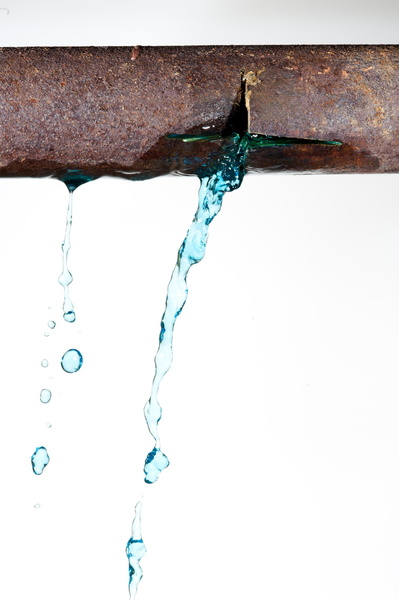 Having a leaking pipe in your home is a problem but it doesn't always mean you have to replace the entire length of the pipe. We know sometimes this can seem like a better solution--after all, why wait to have to do it later--but it actually ends up costing you more with the same result that a repair would have provided you.
Our team is staffed by professionals who can help optimize the operation of your plumbing in Andover, MN. This means we can help with everything from a full water heater replacement to patching a pipe leak. That is why when you are having leak troubles, you want to reach out to us to assess the issue and get it resolved.
Signs of a Leak
First things first, you should know if you have a leak. These are the warning signs to watch for.
Reduced water pressure: If the flow of water from your shower or taps is weaker than usual it may be due to a leak.
The sound of running water without reason: Do you hear the sound of water flowing through the pipes in your house that doesn't have a source? That's likely to be due to a leak.
Bad smells: If you can smell the scent of mold or mildew it is likely caused by leaking water.
Higher bills: Are you noticing a peak in your water bills? This may be due to an increased draw caused by a leak.
Repair or Replace?
So, if you have a leak in your home, you should get it taken care of as soon as possible. After all the longer a leak is left to its own devices, the more chance there will be of issues like mold growth and water damage in your home. The only remaining question you need to ask yourself is whether you need a pipe repair or replacement?
When to get a pipe repair: Scheduling a pipe repair is a good idea when your pipes are still relatively "young", have no limescale, are struggling with pinhole leaks, and are made of more modern materials.
When to get a pipe replacement: You want to schedule a replacement if the pipes in your home are bordering on 50 years old, are showing signs of corrosion, have visible cracks rather than just pinholes, or are made of dangerous materials such as lead. Additionally, if there is a limescale build-up or a root invasion in your pipes, you will need a replacement.
Schedule Your Service With the Pros
Whether you need a pipe repair or a pipe replacement, our team can help. The plumbing professionals at Air Mechanical, Inc. are trained and certified to provide the plumbing services you need that keep your water running the way it is supposed to.
Don't put your pipes at risk with an attempt at a DIY fix or trying to get by with amateur services. Only a professional should be allowed to handle this system in your home, otherwise, there is a strong chance that things will get worse before they get better.
Contact Air Mechanical, Inc. to schedule your plumbing services.