How to Prevent Frozen Pipes This Winter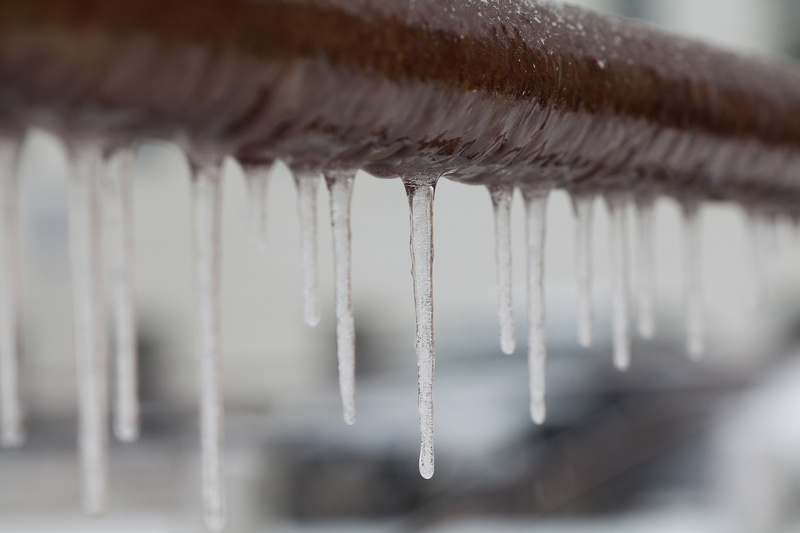 Temperatures here in Andover get freezing cold but there are many easy ways to prevent your pipes from freezing. Take measures now to ensure that you're not dealing with frozen pipes this winter. Frozen pipes quickly lead to other problems like burst pipes and water damage. Although we can prepare for plumbing problems, when inevitable problems do arise, you need the assistance of a professional plumber. If you need a great plumber in Andover, MN, don't hesitate to contact our team here at Air Mechanical, Inc. Our staff is always reliable, conscientious, and punctual.
Tips to Avoid Frozen Pipes
There are many simple things you can do to prevent pipes from freezing in your home—we've listed a few of the best practices below.
Pay Attention to the Weather: Pipes typically freeze during long periods of freezing temperatures. Here in Andover, this is most likely to happen during the later months of winter. So, when temperatures really start to plummet, make sure that you're vigilant. Remain aware of any cold fronts on the horizon and make sure that you know you're vigilant when it comes to the status of the pipes throughout your home.
Drain During the Fall: Now is the time to drain any outdoor water lines. Temperatures here in Minnesota are cool but not freezing. Drain your outdoor water lines to swimming pools and sprinkler systems now so that there's no moisture left over that may cause them to freeze.
Insulate: A great preventative measure to take is investing in sleeves for your pipes. Fashioning a sleeve style pipe insulator over your plumbing in unheated exterior walls, basements, crawl spaces, or garages is the best way to help these pipes remain above freezing temperatures.

Proper insulation in your home helps too. Check to ensure that you've properly insulated all the rooms in your home. Now is the time to take note of any unusual drafts coming from doors or windows and alleviate the problem.

Open Cabinets and Doors: Open the doors to your kitchen and bathroom cabinets. You might not realize how cold these spaces get when the doors are closed. Leaving these doors ajar allows warm air to circulate around your pipes and prevents them from freezing in cold weather.
Let Your Faucet Drip: This step may seem counter-intuitive and even wasteful, but the energy expense of letting a little water drip from your faucet in extreme cold is nothing compared to a large repair bill for a pipe that burst because it froze over. By letting even a trickle of water run through your pipe, it helps prevent the pipe from freezing.
Keep Your Home Warm: You might want to cut corners on heating your home at night or if you take a vacation this winter, but it's incredibly important to keep your home warm at all times. Trying to keep your home at a relatively consistent temperature throughout the day and night. If you're taking a trip for the holidays, leave your thermostat set for 55°F to avoid coming home to frozen plumbing.
If you have any problem with your plumbing system this winter, it's always best to enlist the service of a professional plumber. When you need superior plumbing services, contact our team here at Air Mechanical, Inc.