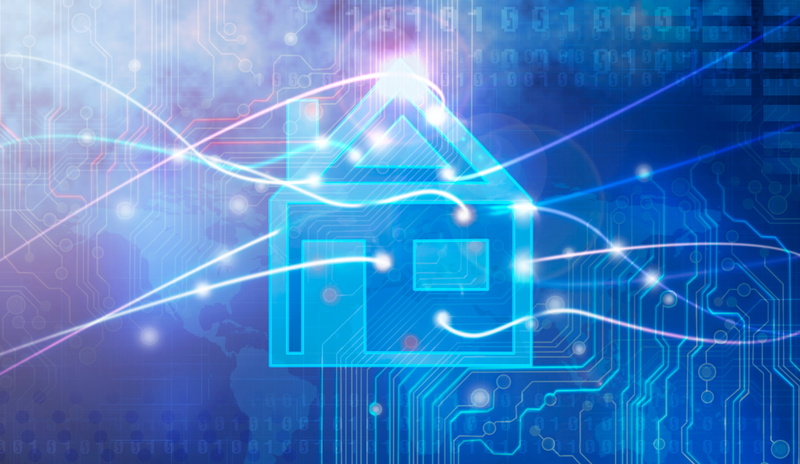 There's no denying that technology has come a long way, even in just the past decade. Home automation has allowed homeowners throughout the country to remotely control a number of their home systems and devices, helping them do so more effectively and more efficiently. When installed by a professional Andover, MN electrician, the right smart home devices can help you in a number of ways—from allowing you to set the temperature perfectly for your arrival when you get home from work to having certain lights turn on in the home as the sun goes down.
How Will You Benefit from Being Connected?
With the right home automation setups, you can benefit in a number of ways. Here are just a few.
You'll Lower Your Energy Bills: Even if you have a small family, surely you have different heating and cooling preferences. Therefore as the day progresses, you have people turning the thermostat up and down. With a smart thermostat, you can program the temperatures you'd like in your home and what times you'd like your cooling and heating systems to cycle on. Some reports have shown that homeowners can save anywhere from 10%-30% on their energy bills.
You Have Remote Control: The best part about home automation systems is that you can remotely control them from anywhere. From your smart thermostat to your home security system, you can control it all and monitor them without ever stepping foot in your home.
Your Home Will be Safer: Wireless carbon monoxide and wireless smoke detectors alert you when there is a problem in your home, whether you are in the home or not. This is particularly important if you have older children who stay home alone, or if you have pets in the home. It also gives you a peace of mind that if ever something were to go wrong, you'd find out about it right away.
Smart Home Technology is Convenient and Accessible: No matter what your reason for needing or wanting more convenience, smart home technology delivers. It can greatly increase quality of life for those who cannot easily access different aspects of their home, such as the elderly, and it can help out with simple tasks like setting the thermostat, turning lights on and off, and even setting up your home security system.
Most smart home components now are simple, affordable, and can impact your home and your quality of life in a number of ways. Making small changes to your home's functionality now can help you embrace bigger changes and advancements in smart home technology later on.
Connected HVAC Systems
Perhaps the most popular home automation additions that people are making to their households are smart thermostats to control their HVAC systems. One important factor to note in these cases is that an HVAC system can only be as efficient and effective as it's meant to be if experienced and trained professionals install it. Fortunately, you needn't look any further than our site to find not only highly skilled HVAC technicians, but also home automation experts!

Contact Air Mechanical, Inc. today to learn more about our smart home solutions. We are an authorized dealer for Bryant Smart Home, Google Nest, and Honeywell Home Automation products.