Why Your Smoke and CO Detectors Should Be Hardwired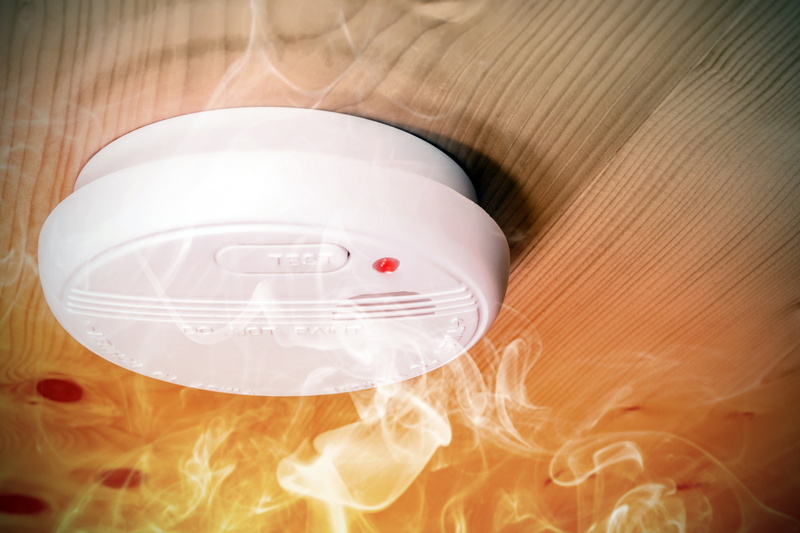 When it comes to increasing the safety in your home, one of the very first things you should do is have smoke detectors and carbon monoxide (CO) detectors professionally installed by qualified Andover, MN electrical technicians, and test them on a routine basis. Doing so will ensure that at the first sign of trouble—whether it be fire or a toxic gas leak—you and your family will be alerted right away so you can get to safety. Why do we recommend installation by an electrician? Well, because you should have both of these systems directly hardwired into your electrical grid. And we suggest using a pro who knows what they're doing, for your own safety!
Hardwired for Reliable Safety
Standard battery-operated smoke and CO detectors are becoming less reliable, and are not always the safest option for your home. Batteries can die early, you can forget to test them, the detectors themselves can wear out, and so on. If you want detectors you can depend on that don't run the risk of faulty batteries, then hard wiring them is the way to go. We do suggest having backup batteries in the case of a power outage, but a hardwired smoke or CO alarm will otherwise always be functional and will keep you and your family safe.
Your Detectors Are Connected
When you hardwire your smoke and CO detectors into your electrical grid, you have the ability to connect to the other alarms throughout your home—a capability that is not had by battery-powered systems. This means that when one alarm goes off, they all go off. This is particularly useful in multi-story homes, fairly soundproof homes, or in households with people who don't hear well. It gives you and your family the peace of mind that you'll be alerted to danger right away.
Living Up to Code
In many communities, it's actually now required by law for smoke and CO detectors to be hardwired due to new electrical codes. If your home still has battery-operated alarms, depending on where you live your home might be up to code. This might not seem like a big deal, but if you plan to remodel and need a building permit, or if you plan to sell your home and require a building inspection, then this will come up and you may be caught off guard by the request to have it taken care of. In most areas, it's also included in the electrical code that any hardwired devices, smoke and CO detectors included, be installed by qualified and experienced electricians. We definitely advise against trying to do any type of wiring job by yourself—contact an electrician to protect your own safety as well as the integrity of your property. Plus, most DIY projects take a lot longer than homeowners originally intended, giving the professional installation of smoke and CO detectors even greater benefit.

Have any questions about what you've read here? For more great advice and exceptional electrical services, contact Air Mechanical, Inc. today!