Your Springtime Plumbing Tips!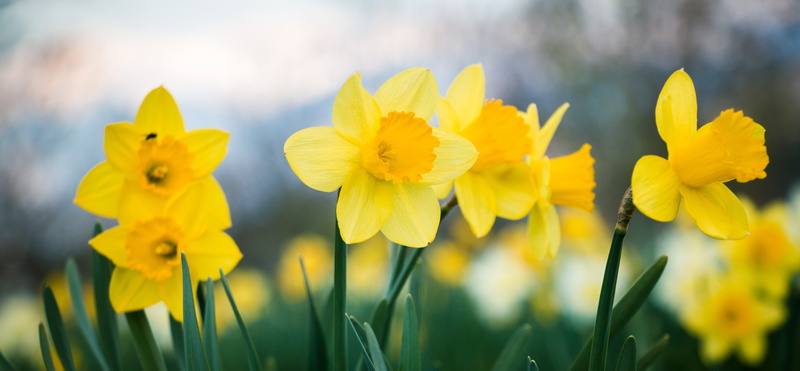 Spring has officially sprung! Birds are chirping, bees are buzzing, and flowers are plumbing! Oh, and of course, toilets are flushing, water is running, and showers are steaming! Spring is perhaps the perfect time to take a good look at your plumbing and invest in the products and services that are going to keep your system running better for longer. In fact, there are plenty of things that you can do to keep your plumbing system in tip-top shape, and below, we've shared a few of our favorite tips! All you have to do is keep reading to find out more!
A List of Helpful Hints
Here are a few things that you can do to keep your plumbing in Andover running efficiently and effectively this spring and summer:
Invest in a Drain Strainer
If you wish to prevent slow-moving drains, your best bet is to invest in a drain strainer. Drain strainers are a great way to keep your drains free and clear of clogs! Things like soap scum, hair, and food can all form clogs deep within your plumbing system, so it is better to trap these items before they cause trouble!
Schedule a Water Heater Tune-Up
If you haven't done so already, we highly recommend scheduling your water heater tune-up! It is important to have a professional flush your water heater regularly to remove any sediment that may have accumulated. Additionally, your plumber should thoroughly inspect your water heater in case there are any issues you may not be aware of!
Clean Out Your Drains
It is important that your drains (gutters, drains, and downspouts) are free and clear of debris that may have collected during the winter. You want to be sure that there aren't any clogs standing between you and an efficient plumbing system! Be sure to hire a professional to take care of your cleaning services!
Check Your Faucets
Be on the lookout for any annoying drips and leaks. If any of the faucets in your home are leaking, it is important that you schedule repairs with a professional plumber. A leaky faucet can end up causing all sorts of trouble, including sky-high water bills! Trust us, you don't want to pay more than you have to.
Check on Your Sump Pump
Spring is definitely the time of year you need your sump pump most. Heavy rainfall can cause serious flooding if your sump pump isn't working as it should. Therefore, it is important to have a professional plumber inspect your sump pump before disaster strikes!
Our Favorite Tip: Contact a Professional
Sure, we might be a little biased, however, it is very important that you hire a professional plumber to take care of all your plumbing needs! Only a professional plumber has the training, tools, and experience necessary to ensure that your plumbing is in the best possible shape! To schedule your plumbing services, contact the experts at Air Mechanical, Inc. We've been creating customer comfort since 1985.