Check Your Detectors To Keep Your Home Safe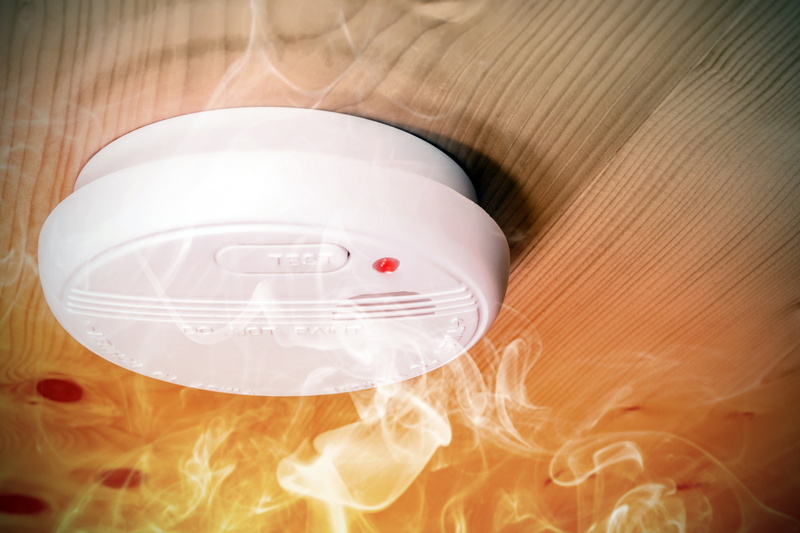 It is a time of year that involves a lot of lights, lots of time spent with loved ones, extra food being made, and added use of your heating system. This is great for those of us that love all the activities and opportunities to celebrate. However, it can also increase the risks of trouble.
What if something in the oven starts to burn? What if your gas-powered furnace develops a gas leak? What if you have a string of lights that is overheating and may cause a fire risk? These are all concerns but they shouldn't catch you by surprise as long as your smoke and carbon monoxide detectors are working right.
This blog post isn't here to scare you but rather to make sure that the systems that are in your home to help protect you are equipped to do their job right. Let's jump in.
The Detectors in Your Home
There are going to be two main types of detectors in your home: the smoke detector and the carbon monoxide (CO) detector. The first of these is, of course, made to alert you to the presence of smoke in your home in order to protect you from fire or smoke inhalation.
The second type of system, the CO detector, will alert you to the presence of carbon monoxide in your home. This chemical is present in smoke of course, but it is also present in unseen problems such as a gas leak. This is why you should have a home equipped with both of these detectors, especially if you have any gas-powered systems like a furnace or stove.
Checking Your Detectors
You need to have detectors in your home that work. If they don't work, they can't keep you safe. This is why it is best to check your detectors every couple of months so you can catch any problems before they put you or your loved ones at risk of harm.
How do you check your detectors? Follow these simple steps:
Use the Test button on the system to make sure the alarm is working and audible.
Check batteries for corrosion and replace them if needed.
Make a habit of checking the detectors every few months to stay ahead of problems.
If you are having problems with your detectors or you want to have them hardwired into your home's electrical system, it is best to reach out to an electrician for assistance. The electricians in Maple Grove, MN on our team can provide the expert service you need. We can check on detectors that aren't working properly and can replace or install them as needed.
We encourage everyone to make sure that their smoke or CO detectors are working effectively this time of year. Every year, too many lives are lost to carbon monoxide poisoning which is why we want to make sure that you have every safety precaution in place to protect you.
Need some assistance with your smoke or CO detectors or any other parts of your electrical system? Contact Air Mechanical, Inc. to schedule an appointment.