Check your Electrical System Before Plugging In the Holiday Lights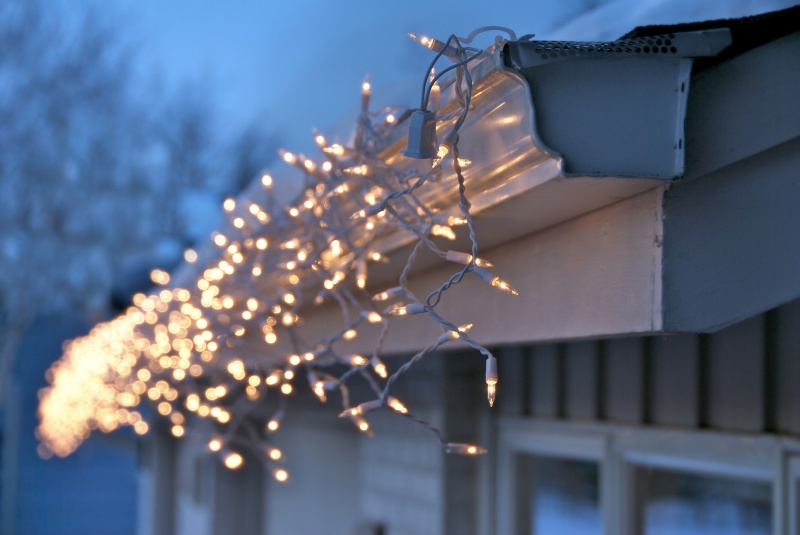 Are you ready to decorate? If you haven't hung up the tinsel and holiday lights, now is a great time to do it. But wait! Not to delay you further but before you plug anything in you need to take your electrical system into consideration. You may be ready to get festive but your electrical system might not!
Take a minute to think over how your electrical system fared last year. Did you encounter flickering lights or easily tripped circuits? Or perhaps you had to make sure to only turn on the lights after certain appliances were off to avoid a major issue. These are probable signs that you need an electrician in Maple Grove, MN to help you get your system into better shape before lighting up your driveway.
Here's why it may pay off to have an electrician check your electrical system this season.
You may have an outdated electrical panel
If you have an older electrical panel it may be time to think of upgrading it. Older panels may not be able to handle the amount of electricity you need on a regular basis. This is especially true if you are in a home with a fuse box which can easily become expensive and dangerous to keep up.
Have an electrician check out your electrical panel and, if it is nearing 25 years of age, take the time to discuss your upgrade options.
You might need some updated wiring
Maybe the problem isn't with your electricity management but rather with the wires that carry your electricity. Older wires or poorly set up wiring can create a host of problems for your electrical system. Arcing can overheat wires and cause them to melt or create a risk of an electrical fire. Make sure to have an electrician check out your wires to ensure they are properly placed or to replace any wires that have begun to fray.
You may have bad outlets
Walk around your home and check for any outlets that are showing signs of damage. Older outlets may have started to sustain burn marks that indicate they are being overloaded or that the wires behind them are getting too old. Never try to plug in those holiday lights or decorations into an outlet with burn marks or you may face an electrical short.
It may be time to get some electrical work done
The holidays are meant to be a time to enjoy some great decorations and fun gatherings. You don't need to add the worry of an electrical fire or a major power outage to your plate during this season. Instead of stressing, you can just have an electrical from our team check out your electrical system to make sure things are safe and ready to go.
Our team is here to help you enjoy a comfortable and safe holiday season. We've proudly served homes in the area since 1985 and we look forward to serving you too.
Contact the experts at Air Mechanical, Inc. today to schedule an appointment.