Is It Time To Replace Your AC Unit?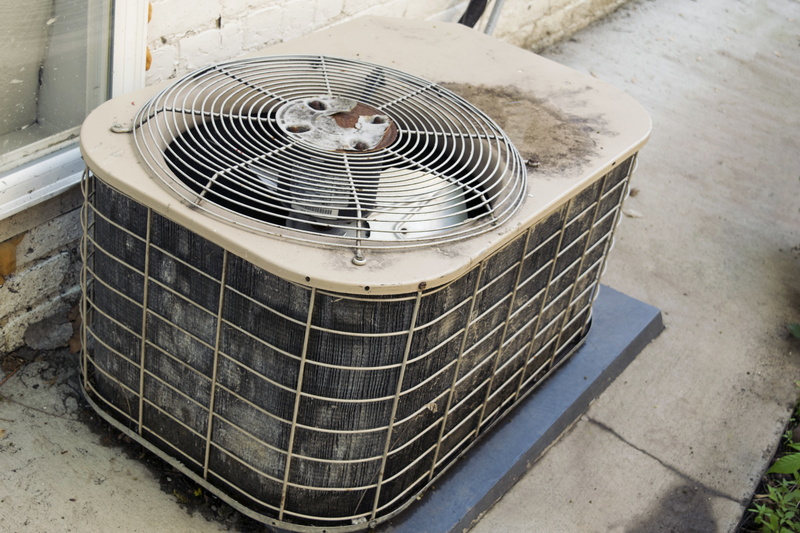 Having the ability to retreat to a comfortably cool home during the summer is important. An overly hot house can lead to general discomfort which, more specifically, can negatively impact mood, appetite, and sleep! So when you discover that your air conditioning in Andover, MN isn't able to do its job properly, you have every right to be upset.
Here's the truth: If your AC system isn't working right you will need to find a way to get a reliable source of cool air for the home again. If your AC needs repairs, that solution may only be a few hours away. If your air conditioner needs to be replaced though, you have a bigger issue to deal with.
So, is it time to switch out your old AC for a new one? Let's dive into how you can tell so you know when to reach out for effective and efficient professional help.
5 Signs You Need a New AC Unit
If your AC is on its last leg, the sooner you get a replacement system the better. The question here that you need to answer is whether or not you really do need a replacement. Here are some indicators that it is time for your system to retire.
It is close to or over 15-years-old. Your air conditioner isn't going to last forever. At a minimum, with proper maintenance your system is meant to last 10 years but it can make it up to 15 years. If your system is over 10 to 15 years old, you will need to plan for a replacement ASAP.
It only produces lukewarm air. Your system is meant to do one key job--produce cool air for your home. If your AC isn't able to do this anymore, despite maintenance and repairs, it is time to say goodbye.
It still uses R-22 refrigerant. The refrigerant R-22 is no longer in production due to its negative impact on the environment. If you have an older AC that still uses R-22 then you need to get a replacement.
Repairs needs have gotten too frequent and expensive. If your AC requires frequent repairs or those repairs have gotten overly expensive, then you may need to replace your system. Repairs should be something that pops up every few years, not something you come to expect each summer.
It doesn't function anymore. The easiest way to determine that you need to get a replacement is to discover that your system isn't operating at all anymore. An AC that is unresponsive and unable to cool is one that should be replaced.
So, do any of these signs sound familiar? If so, you likely need to schedule an appointment to get your air conditioner replaced before you find yourself faced with weeks or even months without cool air.
Our goal is to make sure that you can enjoy the summer season with the ability to enjoy a cool home when you need it. We can help to determine what is going on with your air conditioner to figure out if you need repairs or if it is time to get your system replaced.
Contact Air Mechanical, Inc. to ensure your home stays comfortable this summer.