Get Ready for Summer with Ductless Cooling You Can Count On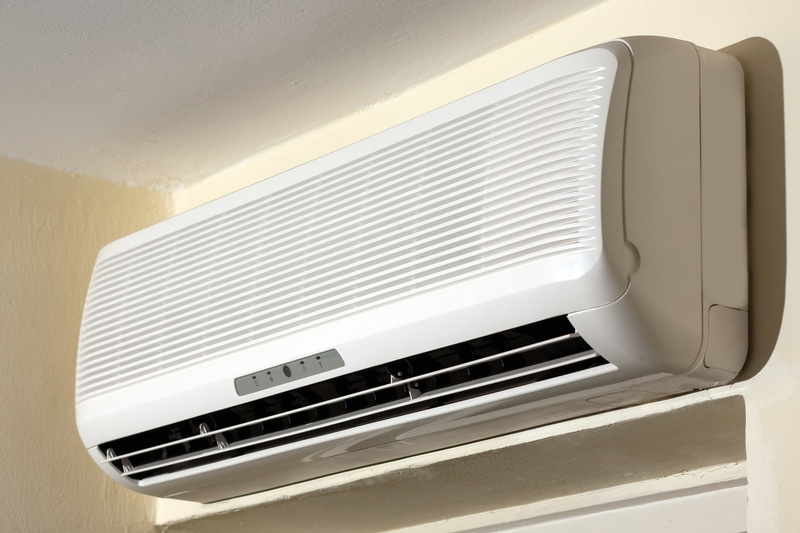 In our area, some homeowners are left to fend for themselves when it comes to summer cooling. They opt to purchase noisy window AC units that rarely do an effective job rather than spend the time and effort renovating a home just to add in ducts. But what if you could go with an entirely different option? One of the most reliable home cooling solutions is made just for those of us without any ductwork in the house. Ductless cooling (and heating!) acts just like regular central air conditioning (or, more accurately, a central heat pump) without all of the trouble involved with making major renovations.
What Makes Ductless Cooling So Reliable?
Ductless cooling and heating is so reliable because it's built to the same efficiency and performance standards as a conventional central heat pump (which is an air conditioner with heating capabilities). A refrigerant line runs between the outdoor and indoor portions of the system—rather than having half the AC just out of the wall. This means the system is able to be manufactured with all of the new technology of a conventional heat pump without major renovations to the home. Refrigerant moves heat out of the air in your home and releases that heat outside. The outside unit contains a fan and a condenser coil to help heat dissipate into the air. And the inside blower unit is mounted high up on the wall and controlled by a central thermostat. In fact, you can have several indoor blower units all throughout the home and a thermostat to control them altogether or separately. Also, most ductless systems are heat pumps, meaning they can run in reverse to provide heating as reliably as they cool. Refrigerant can transfer heat into the house as well as out, providing heat well into the fall (although in winter, some form of backup heating is usually required).
How Can Ductless Cooling Benefit Me?
A ductless cooling system can benefit you in a number of ways.
The same reliable central cooling and heating you would expect from a central heat pump without the renovations.
A thermostat for whole-home control or individualized zone control, which means fewer arguments about what the temperature should be.
Higher efficiency than a window AC unit, and more efficient than many central air conditioners. In part, this is due to the fact that, without air ducts, air doesn't have a chance to leak into unoccupied spaces of the home, wasting energy. It blows directly into the room.
Is Ductless Cooling Right for Me?
We hear a lot of people express concern about ductless cooling, and the fact is that it's not for everyone. However, for anyone who's been living without central air for quite a while, ductless cooling and heating is a welcome change that brings with it efficiency and convenience along with comfort. Still, ductless cooling and heating is usually best in these situations.
You don't have a central duct system, or the ducts are dilapidated and require a lot of work.
You're sick of using room air conditioners or window AC units that offer minimum efficiency and comfort.
You are renovating a home and need alternatives to extending the central air conditioning system into a room addition.
If you want ductless cooling in Andover, MN, contact Air Mechanical, Inc.