Your Guide to Geothermal Systems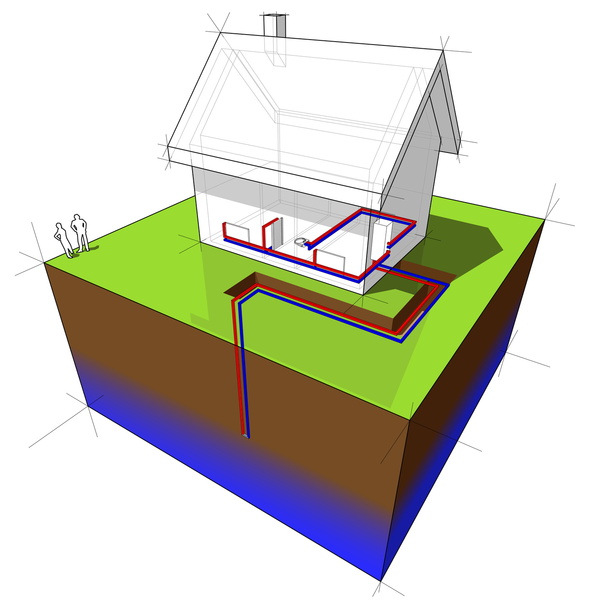 As you know, selecting a new heating or cooling system for your home is no small task. There are many, many options to choose from and modern technology has made it easier than ever to heat and cool your home effectively while reducing the amount of energy used in the process. Today, many homeowners are relying on renewable energy sources to keep their homes comfortable, and today, you can make the switch too. If you are looking to heat and/or cool your home with more efficiency than ever, consider installing a geothermal system in your home. Geothermal systems offer many benefits, both environmentally and economically. If you are interested in learning more about these systems, keep reading! You will find our quick guide to geothermal heating and cooling below. 
How Does a Geothermal System Work?
Geothermal systems, or geothermal heat pumps, have been used for decades. Like other heat pumps, geothermal systems can both heat and cool your home and can even be configured to supply hot water. Unlike traditional heaters, like furnaces, heat pumps do not consume fuel to heat and cool your home. Instead, they transfer heat from one place to another. Rather than transferring heat from the air though, geothermal systems utilize the heat from the ground. In the winter, for example, geothermal systems transfer heat that is stored in the ground to the inside of your home to keep you warm and toasty when temperatures outside are not quite so.
What are the Benefits?
As we mentioned above, geothermal systems offer countless benefits. These benefits include:
Energy Savings
Geothermal systems are extremely energy efficient, as they do not require fuel to generate their own heat. Additionally, the ground below the frostline remains at a stable temperature year-round, so the heat pump will not have to struggle or work so hard to extract sufficient heat in the winter or deposit enough during the summer. These two factors combined make the geothermal heat pump one of the most energy efficient heating systems, and therefore installing one will save you hundreds of dollars on annual energy costs.
Longer Service Life
Sure, the initial purchase cost of a geothermal system can be a bit pricy, however, you are sure to get the most bang for your buck when you install one of these systems. The internal components of a geothermal heat pump can last as long as a standard heat pump and the ground loops can last for over 50 years, which is great because these are the most expensive components to install. You are almost guaranteed a long and successful service life when you invest in a geothermal heat pump.
Reliability
Standard air-source heat pumps can have trouble returning high levels of warmth when the temperature outside drops too far and extracting heat from the outside air becomes difficult. However, a geothermal heat pump uses the stable temperature of the earth so it will never encounter an outdoor temperature too cold to work effectively. Additionally, geothermal systems have very few moving parts, making the need for heater repair in Andover, MN quite low. You can count on your geothermal system year-round for comfort!
Environmentally Friendly
Traditional heaters utilize and combust fuel and therefore produce rather large quantities of exhaust and emissions. However, a geothermal heat pump produces almost none at all. A geothermal heat pump is a great way to "Go Green!" and help the environment. To learn more about the benefits of a geothermal system, contact the team at Air Mechanical Heating, Cooling, & Plumbing.