What's the Best Way to Clean an Air Conditioner?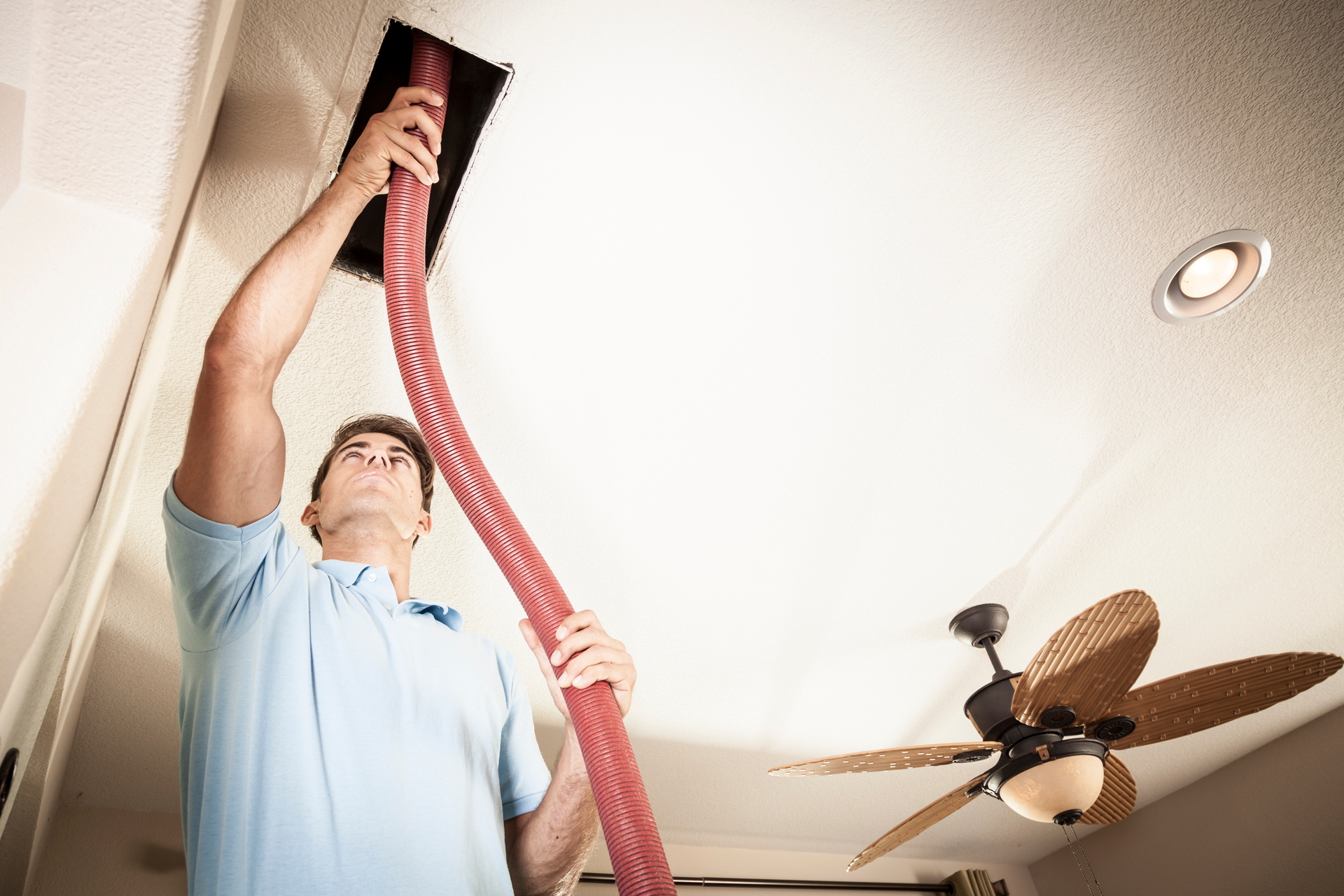 You do your best to clean the hard-to-reach places throughout your home. That may mean dusting the tops of a ceiling fan or bookshelf once a month, sweeping behind the refrigerator, and cleaning out the gutters. You care about your home, and want to keep every part of it in the best condition for as long as possible. But a complex piece of equipment like an air conditioner presents a challenge. How can you ensure proper maintenance without damaging the equipment? If you've ever asked yourself this question, you're on the right track! Let our experts tell you how it's done.
Changing the filter monthly
The first step in cleaning the air conditioning system is changing your air filter each and every month. When the filter gets too dirty, it's not just bad for your air quality. It also interferes with your air conditioners ability to cool you off. Your AC system cannot suck in the amount of air necessary to keep you cool when the filter is clogged up with debris. This can force the air conditioner to malfunction, requiring expensive repairs if you wait long enough!
Avoiding attempts to clean the air too much
However, there is such a thing as keeping the air in your home too clean, or attempting to. When you purchase an air filter that is rated highly for performance and efficiency, you run into a couple of problems. If it's not a good match for your air conditioner, it may have too many fibers in the way of airflow. Sure, this filter will keep your air clean, but that's partly because it stops air from flowing altogether! Check your manual or ask a technician if you're not sure which filter is the best fit.
Keeping the outdoor unit clean
This step is easy, on the part of the homeowner. Remember that the outdoor unit needs to release heat for the air conditioner to work properly, which means there cannot be anything blocking that heat from dissipating in the air. Clear debris from the outside unit as needed.
Getting help from qualified technicians
There's only so much you can do to keep your air conditioner clean without proper training. You can always hose down the outside unit, but your AC system requires more maintenance than this to remain running smoothly. Calling in a professional technician once a year for annual maintenance is the best way to keep it clean. A professional can…
Clear debris from the inside motor.
Clean the outside coils to maintain heat exchange.
Check the ductwork and system components to determine if anything needs more thorough cleaning (or repairs).
Considering air duct cleaning
Finally, you might want to consider getting the ducts cleaned by a technician. This is not something you'll need to do each year. However, every few years, duct cleaning can help to make your home a healthier place. Getting that extra dust and all those allergens out of the ducts helps to keep them out of your air!

Air Mechanical, Inc. installs and services air conditioning equipment in Oak Grove, MN. We're here for you! Contact us today.