Here's What Could Happen If You Skipped Furnace Maintenance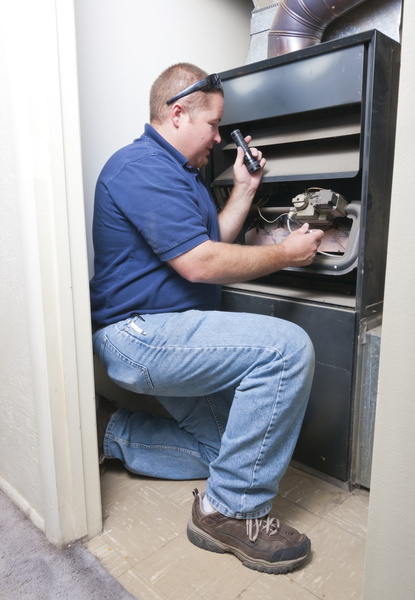 Temperatures around here are mild for now. In fact, if it weren't for the occasional rain we're sure you'd be quite content in shorts and sandals. However, for those who are new to the area or even those who are experienced with how fast and how hard winter weather can hit, now is the time to think about your heating system. What kind of shape is it in? Do you need furnace repair in Shoreview, MN? Have you scheduled your fall heating maintenance appointment yet? This last question is particularly important. Furnace maintenance should be scheduled at least once a year, to fend off repairs, extend the life of your heating system, and more.
No, You Really Shouldn't Skip Maintenance
Perhaps you believe that your furnace doesn't really require maintenance service that often. After all, the last time you used it, it was probably working just fine. But, maintenance is not corrective—it's preventative! Skipping maintenance could leave you ignorant to problems that your heating system is hiding that don't cause any urgent symptoms. At least, no symptoms that you can see, hear, or feel right now. Even the most minor problems can begin causing enough wear and tear to raise your energy bills, increase the chances of premature system breakdown, and even decrease the overall lifespan of your heater.
Does Maintenance Really Help That Much?
Yes! You can expect a more efficiently and more effectively working furnace. Once you book an appointment with your HVAC technician (on your own time, we might add), we'll look over your entire system and inspect all the various components. The steps of maintenance include:
Making any adjustments that are necessary, right then and there.
Providing you with an overview of the current state of your furnace—whether any repair needs are present and how your heater is faring with increasing age.
Letting you know if any repair needs are urgent so that you can schedule it ASAP.
Now is the Best Time for Maintenance
Whether you haven't turned on your furnace yet this heating season or you have been running it from time to time, now is the best time to schedule that maintenance season. You'll want your furnace to run smoothly when the cold weather really does hit. Scheduling maintenance now, before it gets really cold, means you'll be less likely to deal with a sudden heating system breakdown during the coldest days for winter. Plus, heating maintenance helps you prepare for the cold by making any necessary heating system repairs early in the season, so you aren't stuck dealing with them when you'd like to be using your heater. The longer you put off your annual maintenance appointment for your furnace, the more you are putting your heating system at risk. It's not a wise idea to wait until you need your heating system to address any problems, as you may have the unpleasant surprise of a heater that's not ready to perform as it should, or perhaps doesn't even work at all.

Contact Air Mechanical, Inc. today for expert HVAC services.